iTBrains offers you premium Graphic designing services in Hoshiarpur, Punjab. Every business needs innovative graphics in order to attract more audience and strengthen the brand, therefore the expert graphics designers of iTBrains use their creativity and imagination to prepare meaningful and eye-catching designs for all types of businesses. They transform your ideas into top class designs using the latest technology.
Premium designs are in great demand for various advertising campaigns, communication purposes, a visual expression of a brand's presence and print requirements. It's a non-deniable truth that a picture worth thousands of words hence if you want to escalate your business in the market, there's a need of a reputed graphic designing company who can take responsibility to solidify your branding with creative work of graphic design.
We provide graphic designing services that not only distinguishes you from your competitors, but also effectively markets and repositions your brand, company, and strengthens your offerings. Our graphic designers are well experienced and they know the graphic designing facts. Our designers create customized banners, flyer designs, posters, logo designs, portfolio designs, brochures, web graphics, marketing materials, social media graphics and more that influence targeted audience. Keeping up with technology, style, and modern culture allows us to have a fresh approach to every design.
Know About the Expertise of iTBrains
iTBrains offers a collaborative support for the issues related to the following matters:
Website design & development
SEO (On page SEO and Off page SEO)
Social Media Marketing & Management
CMS (Content Management System)
Social Media Ads
Website optimization
Pay Per Click management
iTBrains offers following creative Graphic Designing Services in Hoshiarpur, Punjab.
Print Design: We offer elegant print design service that meet your requirement in this changing environment. We prepare creative banner designs, pamphlet designs, brochures, posters, labels, and marketing material for a vast range of businesses. If you are looking for the exclusive brochure design services in Hoshiarpur, iTBrains is available to fulfill your requirement. Our customers are highly contented with our print design services as we work until they get satisfied.
Logo Design: We create exclusive logos to resonate with your brand ethos, that can be prominent for your corporate identity & eye-catching websites. Every shape, design, and color have a specific meaning therefore, our designers keep everything in mind to prepare unique, creative and innovative logos. iTBrains has a team of professional & best graphic designers in Hoshiarpur. Team iTBrains create company logo with meaningful shapes & colors especially customized for your brand. We offer logo designing services in Hoshiarpur that are tagged with reasonable prices. Now you don't require to bother while finding the logo maker in Hoshiarpur as we are ready to provide you unique & creative logo designs.
Infographics Design: Infographic is a visual representation of information that is required to convey a mass amount of information in an effective manner. We analyze your information before planning your infographic design. A well-designed infographic conveys your information in a condensed and highly visual way that is more important to grab the attention of customers. We use effective color modes, layouts and narrative to prepare attractive infographics for various businesses.
Social Media Design: To build up a strong presence on social media, which has become an integral part of everyone's life, you need an engaging social media posts' designs and that's only possible when you decide to work with an expert designing team of iTBrains. The professional designers make continuous efforts to ensure prominent online visibility and exposure for the clients with the help of best social media designs that are prepared with latest designing software such as Photoshop CC, Illustrator CC, InDesign CC and more.
Digital Illustration: iTBrains provide high-quality digital illustration services to different companies. Our designers have illustration skills, artistic minds, and creativity that are used to create original and compelling content for your audience.
Be sure to work with iTBrains, a professional graphic designer in Hoshiarpur who would like to be a part of your company and put efforts for branding your products & services.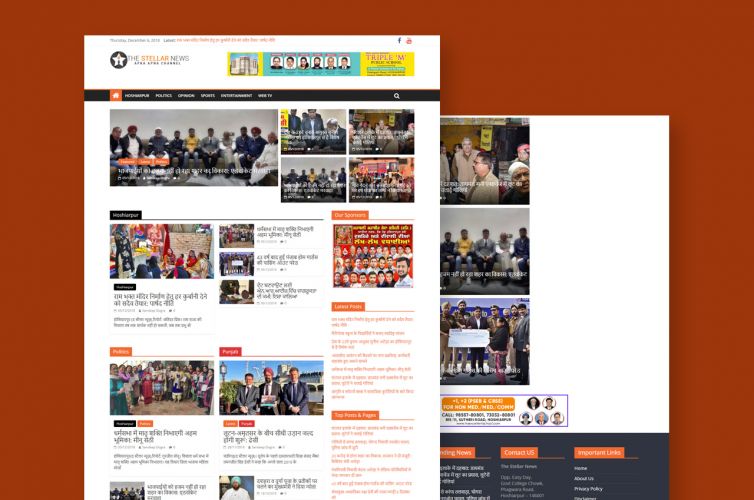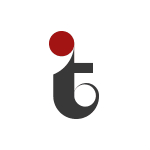 iTBrains is a website development & digital marketing company based in Hoshiarpur, Punjab. We offer a wide range of online services. Over the last 20 years we have developed delivery models and intricate business strategies to deliver high-quality and most cost-effective solutions to our clients to meet their goals and help them to enhance their online presence & brand awareness. Our strategic implementation, customer order fulfillment, technical knowledge, corporate value and transparency has made us a highly sought after vendor to our clients. The highlight in our achievements has been the method of incorporating on-site and off-site project executions.